Gold Purple Shooter Copper Infused High End Art Glass Pipe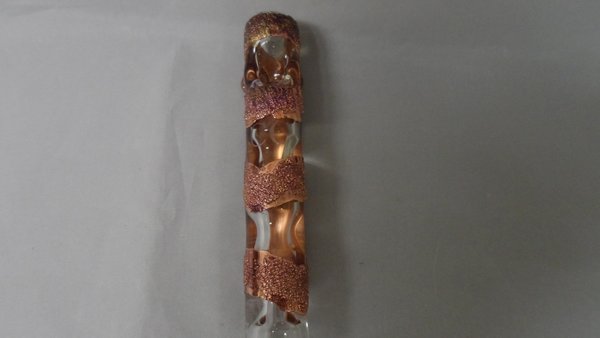 Gold Purple Shooter Copper Infused High End Art Glass Pipe
For our Clients we offer "The Shooter", a classic smoking rendition of Art and Style. This is a class act piece made very unique by the style and the infusion of .999 Fine Copper wrapped around the Glass. Petina is also a true art concept attached with these Exclusive Executive style pieces. For the High rollers only- get yours custom made by giving us a call.

Rough measurements are:
5.5 inchs long
Front end mouthpiece, back end carb.
Made with only the finest USA manufactured resin glass, not cloudy discoloring Chinese glass resin. We are a USA company and almost all of our products are Made in U.S.A. !